Why Bother Training Staff? How Can You Make It Effective?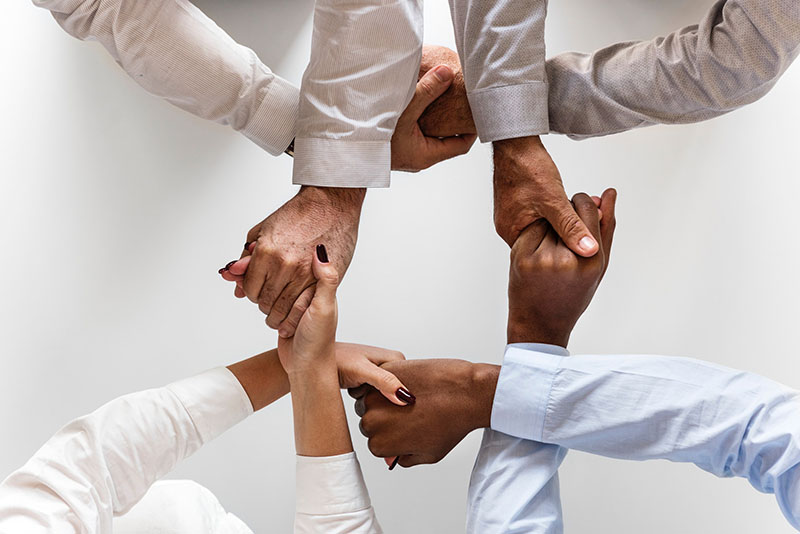 A huge number of organisations forget to factor in a training cost to their projects. There is an assumption that "people will just pick it up," perhaps thinking this will save time and money. That may appear true on the monthly balance sheet, but over time your business can pay a far higher price.
Can the Lack of Training Impact Business?
Consider this: would the world's number one golfer or tennis star go straight into an important competition with new equipment but without trying it out first? I very much doubt it.
Performance will suffer, more mistakes will be made. This will affect the result.
It's the same in any business. Just giving your workforce the right tools to do the job won't magically provide the desired results – unless they get the proper training to use them.
The bottom line is, training increases user adoption and improves performance.
If your business invests in new software, upgrades to a more recent version, or even brings in new staff, performance will suffer without training. If you want to both protect the investment and drive results, the most effective way to do that is through timely and efficient training.
What Are the Benefits of Quality Training?
So, what are some of the main reasons behind training your staff?
increased job satisfaction and morale among employees
improved employee motivation and engagement
enhanced efficiency in processes, resulting in financial gain
improved capacity to adopt new technologies and methods
greater innovation in strategies and products
reduced employee turnover and absenteeism
improved skills improve business quality: results, services or products will improve.
Business Benefits of Training Can Include:
improved bottom line


Improving efficiency, productivity, and profitability will ultimately improve the bottom line.

improved flexibility, competitiveness, and ability to adapt


Just as the latest golf club or racket can give a player the edge, so can new business tools – but if they are not used properly, the advantage is lost. Allowing teams to implement new technology correctly not only improves direct results, it increases take-up of new strategies and ideas. Improved ability to embrace new trends and technologies creates better business flexibility. without suffering from skill shortages.

more opportunities for business growth
better customer satisfaction
better internal communication and leadership
less waste and reduced need for external costs
When Do Staff Need Training?
new software purchases

upgrading to newer versions of old software

migrating systems

new staff, staff changing teams, or promotion to new roles

to "pilot," or test, the operation of a new system

when a performance appraisal indicates performance improvement is needed

as part of an overall professional development program

succession planning, to help employees be eligible for organisational role change
Now we have in mind the benefits of training and when it may be needed, what's the best way to roll out your training plan?
Different Learning Styles
Staff learn in different ways, and we don't all learn well by sitting with a textbook! To ensure staff get the right training to suit their needs, we need to apply different learning models.
One popular model explains that the vast majority of people fit into one of three learning styles. These three styles are visual learners, audio learners, and kinesthetic learners.
Visual Learner
uses visual objects such as graphs, charts, and pictures

can read body language well and has a good sense of aesthetics

tends to remember things that are written down

learns better in lectures by watching
Audio Learner
retains information through hearing and speaking

often prefers to be told how to do things and then summarises the main points out loud

is sensitive to different types of speech
Kinesthetic Learner
likes to use the hands-on approach to learning new material

would rather demonstrate how to do something rather than verbally explain it

prefers group work
It's important to ensure that the course leader fully understands the material and topic, but can also select different teaching methods to suit your learners.
Targeted Training – Goals and Planning
Now we understand how people learn, the next issue is: what do they need to know?
Good trainers always answer these vital questions when creating a training plan.
What are your training goals for this session?

new skills

new techniques for old skills

better workplace behaviour

Who is being trained?

new employees

seasoned employees

upper management

What is your training budget?
How much time has been allocated for training within your organisation?
All of the above questions should be answered once a detailed Training Needs Analysis has taken place.
Back to School? Rediscover the Classroom
In summary: business training for staff is often overlooked, either as a cost or time-saving, but training isn't just important to any company, it's vital.
The mid- and long-term business benefits of training drive down costs while boosting efficiency and performance, which all improve the bottom line. Staff feel the benefit, engagement rises, and turnover drops. Everyone wins.
Identifying the need for training is just the first step. Getting the right training is the real secret to success.
Choose a Training Company with Experience
Good trainers have not only deep knowledge of the course content but also an understanding of your staff's needs. That's why we ensure our course leaders have years of experience under their belts, both of using the software and of delivering sessions to groups of all sizes, abilities, and requirements.
Check the Course Has Positive User Feedback
It's one thing for a trainer to have a great sales pitch, but it's another to have proof. It's important to look for training providers that have positive feedback from course users.
Influential Software invites all who train with us to provide feedback via CourseCheck. This independent third-party site allows verified course users to post reviews of the courses they take – so you can be sure that all the good feedback for Influential Training is genuine!