Dashboard Design Training
Learn to apply advanced dashboard design techniques
in the creation of BusinessObjects V4 dashboards.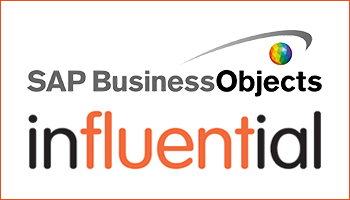 Prerequisites
Basic knowledge of Excel spreadsheets, Familiarity with BusinessObjects Enterprise, Crystal Reports, or Live Office. Ability to create summarized data from tabular data. Experience creating database queries.
Course price
£3,000 (for up to 8 delegates)
Who should attend?
This course is intended for inexperienced SAP BusinessObjects Dashboards 4 users who need to create and distribute interactive and connected dashboards based on Microsoft Excel workbooks.
What will you learn?
The skills to start the process of implementing a dashboard solution in your environment, using your own data which will be connected to SAP Dashboards.
What topics does it cover?
Create engaging and interactive dashboards.  

Connect your dashboard to live data to make business decisions based on up to the minute data.  

Share your dashboard in multiple environments.
Course Delivery Options
Find a training method that suits your location, availability, and budget.
Private Training
Enjoy private BusinessObjects training at a location of your choosing.
Online Training
Train anywhere with a cost-effective online course.
Our Recent Training Clients
Book a BusinessObjects Course
Complete the form and a member of our training team will get in touch.