BusinessObjects Data Services Training
Learn to implement, administer, and manage
data projects within SAP BusinessObjects.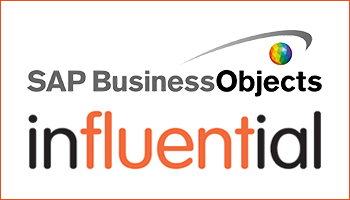 Prerequisites
Basic knowledge of data warehousing and ETL (Extraction, Transfer and Loading) concepts, as well as SQL language and elementary procedural programming.
Course price
£4,500 (for up to 8 delegates)
Who should attend?
Project team members with basic knowledge of your source and target data systems, DBMS, legacy systems, business intelligence, SQL, and your organisation's data needs.

Software developers, consultants, database administrators, or project managers working on data extraction, data migration, data warehousing, data integration, or data quality (real-time or batch) projects.
What will you learn?
You will gain the skills to use the data services product, in your own environment, to manipulate data and move it into a more suitable structure for reporting. The course covers creating, executing and troubleshooting batch jobs, using functions, scripts and transforms. The knowledge acquired will form the basis for more advanced training in Data Quality Management.
What topics does it cover?
Describing Data Services  

Examine data acquisition and process chains  

Creating batch jobs for data integration  

Troubleshooting batch jobs  

Using functions, scripts and variables  

Using Platform Transforms  

Setting up error handling  

Capturing change in data  

Using the data integrator platform transforms
Course Delivery Options
Find a training method that suits your location, availability, and budget.
Private Training
Enjoy private BusinessObjects training at a location of your choosing.
Online Training
Train anywhere with a cost-effective online course.
Our Recent Training Clients
Book a BusinessObjects Course
Complete the form and a member of our training team will get in touch.