Web Intelligence BI4 Advanced Report Design Training
Learn to effectively design your Web Intelligence
reports with some of the advanced features of BI4.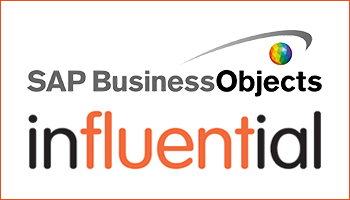 Course price
£1,500 (for up to 8 delegates)
Who should attend?
Report designers, experienced Web Intelligence users, and those who need to create complex Web Intelligence documents.
What will you learn?
You'll learn how to:
Apply alternative query and reporting techniques when creating complex Web Intelligence documents
Create combined queries and use sub-queries
Use character and date string functions, create variables using 'If' logic, and redefine calculation context
Link Web Intelligence documents using the hyperlink functionality and also create their documents using various SAP data sources
What topics does it cover?
Reviewing Web Intelligence core report design  

Working with advanced query techniques  

Working with calculation contexts  

Creating formulas with character and date string functions  

Using If logic  

Working with additional reporting techniques  

Creating hyperlinks
Course Delivery Options
Find a training method that suits your location, availability, and budget.
Private Training
Enjoy private BusinessObjects training at a location of your choosing.
Online Training
Train anywhere with a cost-effective online course.
Our Recent Training Clients
Book a BusinessObjects Course
Complete the form and a member of our training team will get in touch.