XIR3 BusinessObjects Universe Design Training
Gain the skills to design, build and maintain
SAP BusinessObjects XI R3 universes.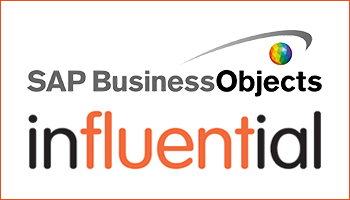 Prerequisites
A solid understanding of relational databases and client-server concepts, SQL, and report creation and analysis from a user perspective using BusinessObjects, Desktop Intelligence, or Web Intelligence.
Course price
£4,500 (for up to 8 delegates)
Who should attend?
Universe designers, who will either build new universes or maintain existing ones.
What will you learn?
The skills to build and maintain the universes you currently have or that are going to be required in your organisation.
What topics does it cover?
Understanding BusinessObjects Universes  

Creating the Course Universe  

Building the Universe Structure  

Creating Dimension Objects  

Creating Measure Objects  

Using Lists of Values  

Resolving loops in a universe  

Resolving SQL Traps  

Applying Restrictions on Objects  

Using Functions with Objects  

Using Hierarchies  

Derived Tables and Indexes  

Linking Universes  

Securing Universes  

Managing Universes
Course Delivery Options
Find a training method that suits your location, availability, and budget.
Private Training
Enjoy private BusinessObjects training at a location of your choosing.
Online Training
Train anywhere with a cost-effective online course.
Our Recent Training Clients
Book a BusinessObjects Course
Complete the form and a member of our training team will get in touch.