Performance Measurement Training
Benefit your business with techniques to define KPIs
and take full advantage of your BusinessObjects data.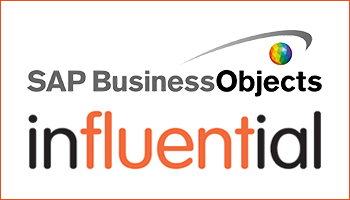 Course price
£1,500 (for up to 8 delegates)
Who should attend?
Employees who are responsible for setting the goals and targets that the department or organisation will measure to define success.
What will you learn?
You will learn a seven-step process to define your KPIs, understand how to translate them into data, and be able to drive action and improvement on that data.
What topics does it cover?
SELECT: Choose what's worth measuring  

COLLECT: Gather data which has integrity  

STORE: Manage the data so it's quick and easy to access  

ANALYSE: Turn the data into information  

PRESENT: Effectively communicate the information  

INTERPRET: Translate the information into implication  

APPLY: Decide how implication will become action
Course Delivery Options
Find a training method that suits your location, availability, and budget.
Private Training
Enjoy private BusinessObjects training at a location of your choosing.
Online Training
Train anywhere with a cost-effective online course.
Our Recent Training Clients
Book a BusinessObjects Course
Complete the form and a member of our training team will get in touch.