BI4 Administration
& Security Training
Learn to manage and maintain your version 4
SAP BusinessObjects environment.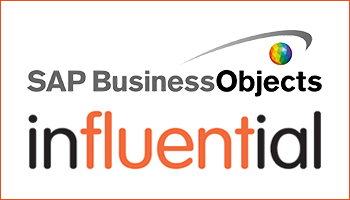 Prerequisites
A grasp of Windows conventions, Windows Server administration, and Windows security concepts
Who should attend?
System architects or administrators who are new to SAP BusinessObjects
Anyone responsible for maintaining users, groups, and objects in SAP BusinessObjects
What will you learn?
SAP BusinessObjects security, maintenance, and troubleshooting skills.
What topics does it cover?
SAP BusinessObjects Business Intelligence (BI) Platform  

Identifying the Components of SAP BusinessObjects

Content and Objects

Viewing and Modifying Objects

Organising Objects

User Security

User Group Security 

Setting Up Users and Groups  

Administering Rights  

Application Security
Managing Access to Applications  

Securing Applications  

Content Distribution

Using Scheduling and Alerting  

Managing Instances  

Managing Calendars  

Managing Events  

Configuring Alerts and Alerting  

Publications and Publishing  

Designing Publications
Course Delivery Options
Find a training method that suits your location, availability, and budget.
Private Training
Enjoy private BusinessObjects training at a location of your choosing.
Online Training
Train anywhere with a cost-effective online course.
Our Recent Training Clients
Book a BusinessObjects Course
Complete the form and a member of our training team will get in touch.