Learn how to design, maintain, and secure a universe
with the BusinessObjects Information Design Tool.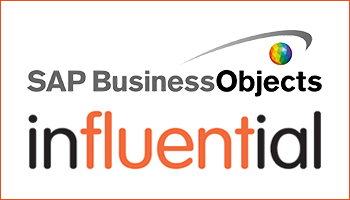 Prerequisites
Familiarity with Microsoft Office (Excel and Word) and an understanding of BusinessObjects reporting
Who should attend?
Data Managers
Project managers
Report Designers
What will you learn?
The use of the Information Design Tool and the role of Universe Designers
How to be in a better, more informed position to liaise with universe designers and administrators
The skills to assist in creating a more user-friendly, flexible, and effective universe
What topics does it cover?
What is the information design tool?
Introduction to BusinessObjects
Product breakdown
Designer Module & "What is a universe?"
Object creation
When to modify a universe
How a universe is changed
How a universe is managed
Course Delivery Options
Find a training method that suits your location, availability, and budget.
Private Training
Enjoy private BusinessObjects training at a location of your choosing.
Online Training
Train anywhere with a cost-effective online course.
Our Recent Training Clients
Book a BusinessObjects Course
Complete the form and a member of our training team will get in touch.