BusinessObjects Information Design Tool Training London
Take trainer-led BusinessObjects Information Design Tool classroom courses in London.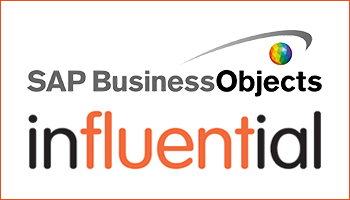 Course dates
Contact our team for next available dates.
Course delivery
This course is taught remotely.
Prerequisites
Working knowledge of SQL and relational databases, plus basic knowledge of reporting with SAP BusinessObjects Web Intelligence.
Course audience
Data Managers
Project managers
Report Designers
BI Platform / SAP NetWeaver BW System Administrators
Learning goals
You will learn:
how to design, build and maintain universes for your own data using the information design tool.
the difference between a UNX file and a UNV file.
What is the information design tool?  

Work with Projects  

Create a local project  

Create the data foundation  

Create a database connection 

Create a data foundation 

Define joins in a data foundation 
Create a business layer  

Create folders and objects  

Create measure objects  

Resolve Loops Use aliases  

Resolve Loops Use contexts 

Use Parameters restrict data  

Use @functions also Aggregate Awareness  
Create Derived Tables and Index Awareness  

Deploy and manage and maintain universes  

Document universes

Define data restrictions  

Work with LOVs
Book a BusinessObjects Course
Complete the form and a member of our training team will get in touch.