Public Business Objects Training London
Take the only classroom-based SAP BusinessObjects training in London.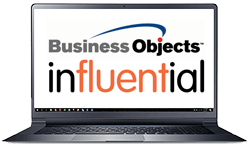 Expert-Led Business Objects Training in London
Searching for Business Objects training, London? Our courses are expert-led and come at a fraction of the SAP price.
This classroom-based training is the best way to save money while empowering staff with practical BI skills.
And with clients such as Gatwick Airport, Waitrose, and Companies House to our name, rest assured we deliver the highest quality.
65% off the usual SAP price
Modern, central London centre
20+ years' training experience
Major clients from all sectors
Upcoming Public BusinessObjects Courses
BusinessObjects 4.2 Reporting
Location: St Paul's, London
Dates: May 18-19
Offer price: £400 per person
BusinessObjects Information Design Tool
Location: St Paul's, London
Dates: May 20-22
Offer price: £600 per person
Book a BusinessObjects Course
Complete the form and a member of our training team will get in touch.